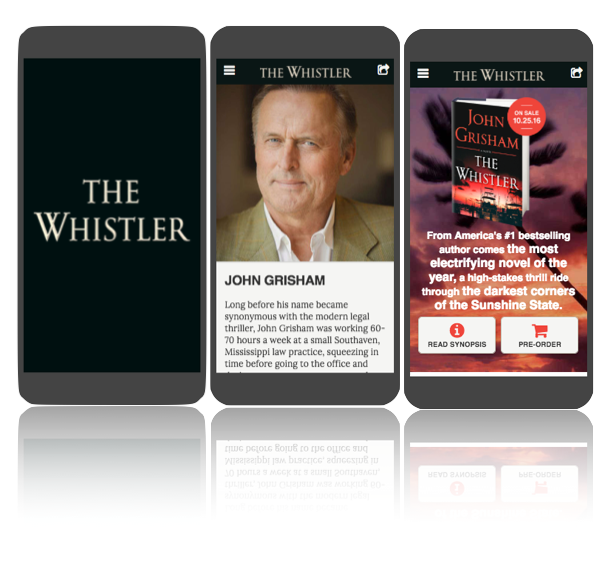 US Publisher Penguin Random House, in conjunction with Amplifier Corporation and EMG Promotions, have launched a Shareable App to promote American Best Selling author John Grisham's upcoming novel The Whistler.
The Shareable App is downloadable at http://thewhistler.shareableapps.com and contains a wide range of interactive information about the book, the author, excerpts, book signing details, pre-ordering information, sweepstakes and more.
Compatible with all popular smartphones and tablets, the app has already achieved viral distribution amongst Grisham fans, and additional exclusive content will continue to be released via the app in the coming weeks. The app has been shared via numerous methods including email, SMS and via social media platforms.