'Appy New Year Everyone!
We've kicked off 2014 with a bang and released our latest Shareable Apps features, so now building your app is even easier and more fun. Below are just some of the features we've added, but if you'd like to try them out for yourself, go to www.shareableapps.com and either login to your existing account or sign up for a free account.
There are some really exciting new features planned for the year ahead, so keep a look out as we update the site and learn how your app can work harder than ever for your business or product.
Release features include: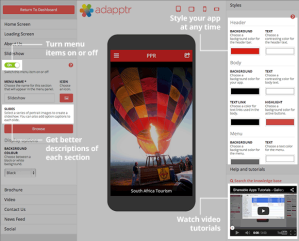 Disable menu items you don't need
One of the biggest new features we've introduced is the ability to disable menu items! Don't have a YouTube channel or news feed? Just turn off those menu items you don't need. You can always turn them on again at any time, when you have content to fill them.
Get up to speed with new video tutorials
We've added a new library of video tutorials right inside the designer! Whenever you click on a section, the video player will show a tutorial for that part of the app creation process. Click play to watch a step-by-step walkthrough of that section.
Learn more quickly with additional descriptions
We've added more descriptions within the app designer to help you complete the various sections of your app. If you need more help, simply hover your mouse over each menu item, click the (?) button or watch the video tutorial for that section.
New Style Palette
The Style tab has now been moved out of the main content panel and is fixed to the right of the screen. Now you can edit content and adjust the styling of your app at the same time. Making a beautiful app could not be simpler.
More choice with YouTube
You can now access single YouTube videos, channels and playlists or even a search term, all in the one panel, making it even easier and faster to add your video content.
See what you're styling
When you're styling your app you'll now automatically see the page which is being changed, i.e. When you click on 'Menu background', the menu panel automatically slides in so you can see how the changes affect the look of your app.
A new way to share with a web widget embed code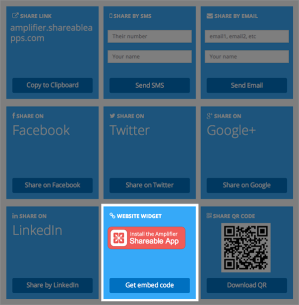 Along with the current 8 share options, we've added a web widget embed code which you can add easily to your website HTML code.
A simple and effective way to drive traffic from your website directly to your app. All of these options offer a fantasitc opportunity to market your brand to your audience and beyond.
General
General bug fixes and stability improvements have been added to ensure your app experience is world class.